Therapeutica Pillows
Therapeutica Sleeping Pillows are the only pillows that allow you to sleep on your back and/or side in the correct spinal alignment comfortably.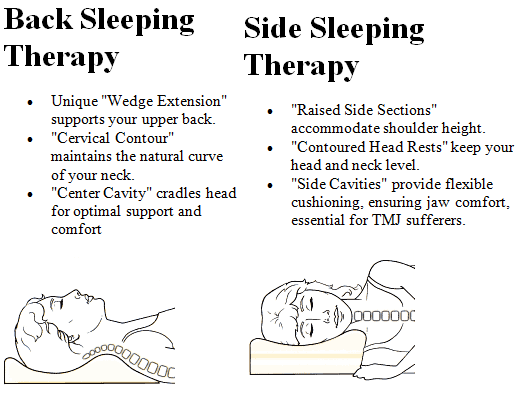 Two pillow shapes are incorporated into one with different heights for back and side sleeping.
Unique wedge to support the upper back.
Helps to eliminate sore and stiff neck problems from sleeping incorrectly.
TMJ sufferers can comfortably sleep on their side.
The pillow is patented for both design and function.
Reduces snoring.
Five year warranty not to lose shape or resilience.
Comes with a free fitted polyester/cotton machine washable zippered pillow cover.
Fits into a standard pillow case.
Made of non-allergenic environmentally-friendly foam.
Not only an investment in a pillow, but an investment in your future health.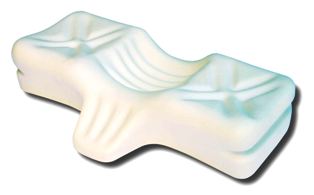 Water Pillow
Clinically proven to improve sleep quality
Hypoallergenic
Fall asleep faster and wake up less during the night
Rejuvenates skin and reverses the negative effects of fatigue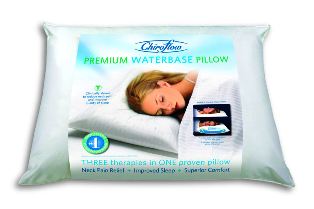 Save